Tiger Woods plans to use the next two weeks practising for the Ryder Cup after failing to qualify for next week's season-ending Tour Championship.
The world number one finished 42nd in the FedEx Cup play-off standings with only the top 30 qualifying to play in the USPGA Tour's finale in Atlanta.
He said: "I was looking forward to a one-week break. I've got two but it'll be nice to concentrate on my game."
Woods only made the United States Ryder Cup team as a wildcard pick.
He finished 12th in the US Ryder Cup rankings and with only the top nine gaining automatic qualification for October's biannual event, he had to rely on being selected by captain Corey Pavin.
IAIN CARTER'S BLOG
Make no mistake Woods wants to be on this team and has genuine incentive to do well
Woods has struggled to recreate the form that has won him 14 major titles, after taking five months out to address issues in his private life, although he finished tied for fourth in the first two majors of the year, the Masters and the US Open.
However, he bowed out of the FedEx Cup after a one-under par closing round of 70 left him 15th in last week's BMW Championship in Illinois.
He added: "Obviously I would rather be there [at East Lake in Atlanta], but it is what it is - I didn't qualify.
"It'll be good because I can practise at home with Sean [Foley, his new coach] in peace and away from everybody and put some work in.
"I can also work on my short game and my putting, things I have not been able to do out here.
"Of late, I'm definitely getting along better. I'm very pleased and looking forward to the future."
Woods may turn up for the Ryder Cup, at Celtic Manor in Wales, having lost his world number one ranking to fellow American Phil Mickelson.
The left-hander played with Woods in the final round in Chicago, closing with a four-under par 67 to finish eighth.
Tiger Woods
Tiger Woods
Tiger Woods
Tiger Woods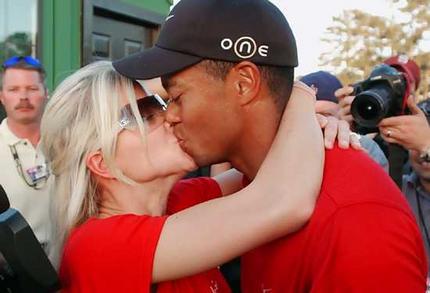 Tiger Woods
Tiger Woods
Tiger Woods
Tiger Woods
Tiger Woods
Tiger Woods